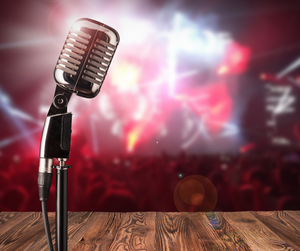 Believe in what is possible... 
A Place to Shine Music owner, Cassandra Vohs-Demann, provides training for singers, songwriters, educators and creative artists who are serious about their artistic development as vocalist.  Come explore your creative expression in a safe, nurturing environment.
If you are pursuing a professional career as a singer, actress, songwriter she is here to help you take the next step in your journey.  Cassandra is here to support each client's goals and assist in creating a clear path to achieve them.  Come find your place to shine!

My clients come from all walks of life.  Many current and past clients are Professional Musical Theater Performers, Music Directors, Music Therapists, Voice Teachers, School Music Teachers, Professional Touring Musicians, Recording Artists, Actors, Directors, Public Speakers, Writers & Songwriters.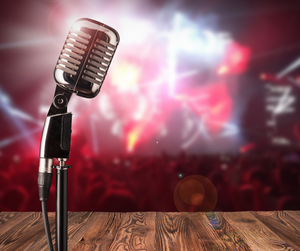 VOICE LESSONS 
Intermediate/Advanced
Lessons are for adult students who are serious about learning to sing and express themselves using their voice.  This includes those considering career paths in music or who already have a career and want to continue working towards artist/master level voice.  Students also have the opportunity to prepare for performances and auditions and set career goals.  Lessons can also focus on artist development, vocal healing and building repertoire. You may work on a variety of repertoire to build versatility and skills and eventually work towards live performance in a class or recital setting. Genres include Rock, Pop, Singer/Songwriter, Country, Opera, Musical Theater and Jazz. 
PERFORMANCE COACHING
Do you need to improve your overall performing skills? How do you connect with the audience? Cassandra will work with you on vocal delivery, technique, color, diction and phrasing. She will incorporate acting techniques and helping you connect to the lyrics or text so you can communicate with conviction and honesty. She will also work with you on performance anxiety and overcoming blocks that prevent you from being effective in front of an audience. 
Services (Ages 18 and up)
Vocal Technique - Intermediate/Advanced 
All Genres
Audition Preparation   
Songwriting   
Vocal Performance Coaching   
Vocal Healing   
Acting for Singers
CANCELLATION POLICY 
All lessons have a 48 hour notice cancellation policy. If we are not notified of changes or cancellations a minimum of 48 hours in advance, the client will be charged for the lesson.  Payment is expected at time of booking. 
​A Place to Shine Music - Studio Policies  
Students participating in any educational programs offered by A Place to Shine Music must agree to the terms outlined below.    
​PAYMENT FOR LESSONS/CLASSES/WORSHOPS  
Payment must accompany registration for classes.  Individual coaching services must be paid at the time of booking the session.  
LESSON POLICIES:   Lessons can be scheduled using the online booking system.  Lesson packages must be used within the allotted time indicated for each package based on the purchase date, after which they expire, and any remaining lessons are forfeited.  No refunds for unused lessons after the deadline and no exceptions.   
Packages purchased in advance, must be used by the expiration date indicated at time of purchase.   
MISSED LESSONS: A minimum 48-hour notice is required for cancellations of any kind in order for there to be a make-up lesson offered. If we are not notified 48 hours in advance, the student will be charged for the lesson, no exceptions. We must be notified by the student, parent or guardian.  It is expected that students will make-up any cancelled lessons.  Extenuating circumstances will be handled on a case-by-case basis and are for emergencies only.  If for any reason Cassandra has to cancel a lesson, every effort will be made to reschedule, or you will receive a credit if you have paid in advance.   
WORKSHOP/CLASS POLICIES:  
No refunds once your class is reserved. If you are unable to attend a class and contact us within 48 hours of the class time, you will receive a credit towards a future class.  If you do not give 48 hours' notice your class fee will be forfeited.   
Make-ups for a missed class with notice given within the 48-hour grace period must be used within 6 months, or your class fee will be forfeited.  
3.  CANCELLED CLASSES A Place to Shine Music reserves the right to cancel group classes or workshops if the enrollment does not meet the required minimum number of students. In the event a class is cancelled, the parent/student will be issued a refund or credit towards a future class. If you pay online, you will receive a full refund or credit. Your check will not be deposited until the class minimum is met.  
 5. AVAILABILITY: All lessons are scheduled based on instructor availability.  
 6.  TARDINESS: If a student is going to be late for a scheduled lesson, please notify the teacher. No extra time will be given for a late arrival and the lesson will end at the scheduled end time.  
 7.  LIABILITY: Upon the receipt of tuition payment, students, parents or legal guardians agree that A Place to Shine Music and Cassandra Vohs-Demann shall in no manner be liable for any accident, injury, loss, theft, or damage which may be sustained on the premises or at offsite classes/events in conjunction with any studio-related activity or function  
 8.  MARKETING:  A Place to Shine Music may take photographs at various events and use them to market future programs (posted on our website). If you would prefer that we NOT use your photograph, please contact us and we will make every effort not to use your likeness.